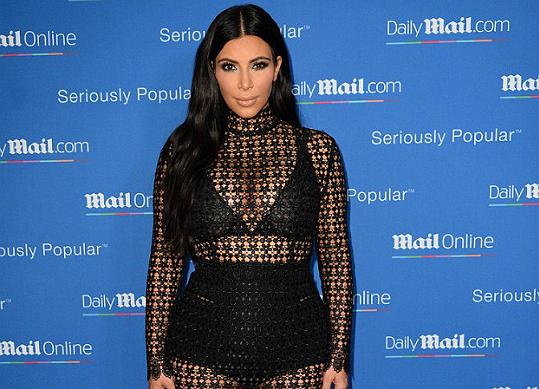 Pregnant Kim Kardashian-West showed up to MailOnline's yacht party during Cannes Lions festival on Wednesday in a see-through lace maxi dress. Speaking to MailOnline, the reality star revealed that she and husband Kanye West have been preparing their daughter North for the arrival of their new baby.
"We read books at night with stories about big sisters, and baby brothers, families. I'm sure she'll come to the hospital and meet him, that's what Kourtney did with her kids so I'll take advice from her."
As for being pregnant a second time around, Kim says that "it's definitely a different pregnancy. I really wanted to be pregnant, and it's the anticipation of trying."
She continues, "I feel that this is really a miracle because I didn't think it would happen for me because I had a tough delivery that created some complications.So I'm just really grateful to be pregnant, and we're just really happy that so far everything is really healthy, and we're just really excited."
So what are the Wests planning on naming their baby boy? "I haven't thought about any baby names and i waited a long time last time[to name North] so i feel like i am ok," Kim says.
"It's not South. I will say that. Everyone is thinking it's 'South' and that's like really dumb to me"
BCK Says: We agree, Kim. We wouldn't choose the name 'South', but how about Easton?
Photos: MailOnline