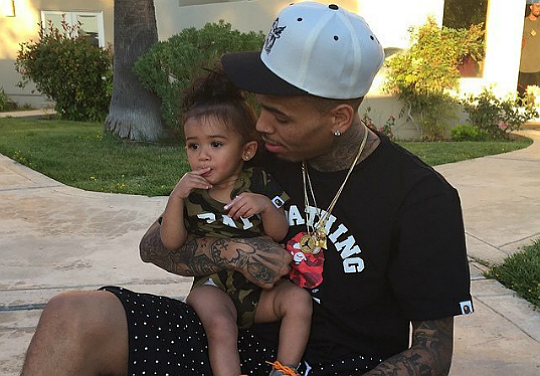 What better way to celebrate Father's Day than with your kid? Chris Brown had the pleasure of doing just that on Sunday.
The singer commemorated his first Father's Day with a birthday party for his daughter, Royalty, who turned one a few weeks ago. "I haven't been this happy in a minute," shared Brown along with footage of Royalty driving around in one of two mini cars that she had the pleasure of enjoying during her party. "Glad to be her dad," added Chris.
The artist shared many pictures and video footage from his daughter's bash that included one of him holding her while sitting on the curb in front of his home. Brown also uploaded a short clip of Royalty attempting to blow out the candles on her personalized cake. "She didn't know how to blow the candles out. Happy Father's Day," captioned the star.
Royalty is Chris Brown's only child with Nia Guzman. See more picture and footage from the little one's birthday bash below!
https://instagram.com/p/4N6kP1Ppe2/
https://instagram.com/p/4N6r_4PpfD/
https://instagram.com/p/4Nnk_Zvpa8/