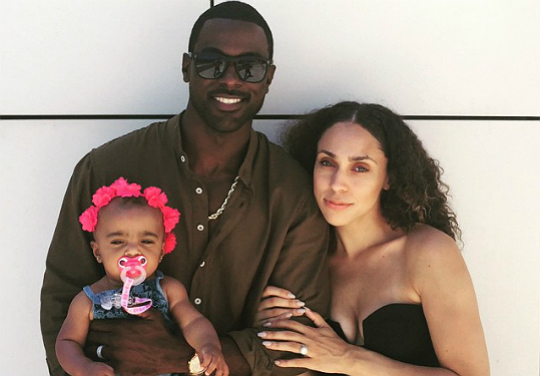 Life was pure bliss for Lance Gross as he celebrated his first Father's Day with his wife and daughter on Sunday. The actor shared several pictures of him and Berkeley at the Getty Center Museum.
"Forever my Lady," captioned Lance underneath a picture of him with his daughter. Berkeley was smiling while being held by her father.
Rebecca, Berkeley's mom and Lance's wife, doted on her newlywed husband on Sunday. "Happy FIRST Fathers Day baby," shared Rebecca along with a picture of her husband and daughter.
She added, "Words can't really express how thankful I am to have you as a partner for life but also as a partner in raising, loving and supporting our little girl. I really don't thank you enough for the little things, big things, thoughtful things and so on but please know I notice all of it 🙂 I love you so much and appreciate ALL that you do!"
Berkeley is Rebecca and Lance Gross' first child together. The couple wed a few weeks ago and will celebrate their daughter's first birthday in November.