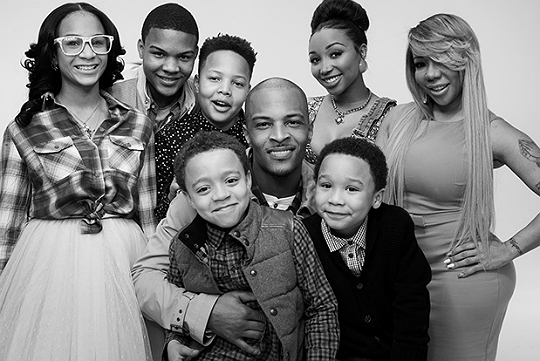 The hustle continues as T.I., Tiny and the kids gear up for another season of their reality show, 'T.I. & Tiny: The Family Hustle.' This upcoming season is filled with laughs and drama to no end.
T.I. and Tiny are coming to the point in parenting where their kids are transitioning from babies to independent individuals. Zonnique, the family's eldest, is thinking about moving out and Major, the youngest in the clan, is beginning his career as a model. The other kids are also finding their paths as managers, Clifford Jr., and aspiring rappers, Domani. Deyjah, T.I.'s daughter who we nearly watched grow up on the show, may even be starting to discover what it means to be a woman. Does T.I. know?
Find out when the season premiere of 'Family Hustle' airs on Monday, June 1, 2015 at 9:30/8:30c on VH1. See the trailer below. T.I. and Tiny parent six kids together.