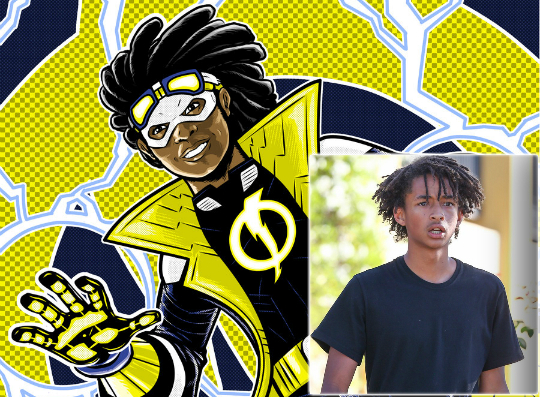 Jaden Smith will be starring in DC Comics' upcoming rendition of Static Shock, according to fellow actor Tyler James Williams. The 'Everybody Hates Chris' star spilled the beans during a recent interview with Flicks And The City.
"I don't know what you're taking about," said Tyler when asked about Jaden starring as the comic book hero. The star later confirmed Smith as one of the actors in the upcoming film by telling media. "It's great to see Static Shock is happening with Jaden."
Rumors of the son of Will and Jada Smith starring as the DC Comics hero began to circulate last year when various media outlets said that Warner Brothers was planning to bring Static Shock to life, and had Jaden in mind for the lead role. "Warner Brothers is hoping to bring Static to life and are eying Will and Jada's son Jaden to embody the show's focal character Virgil Hawkins, a high school student who gains the ability to manipulate electricity," reported Science Fiction at the time.
The teen has certainly experienced his share of acting in adventure films. Jaden was the star in Karate Kid when he was a younger, and more recently portrayed Kitai in After Earth. Will Smith also starred in the science fiction film but it was Jaden's character who garnered more attention.
You can expect to see Static Shock either in theaters or on television in coming months. Jaden is Will and Jada Smith's oldest child. Will also has an adult son named Trey from a previous relationship.