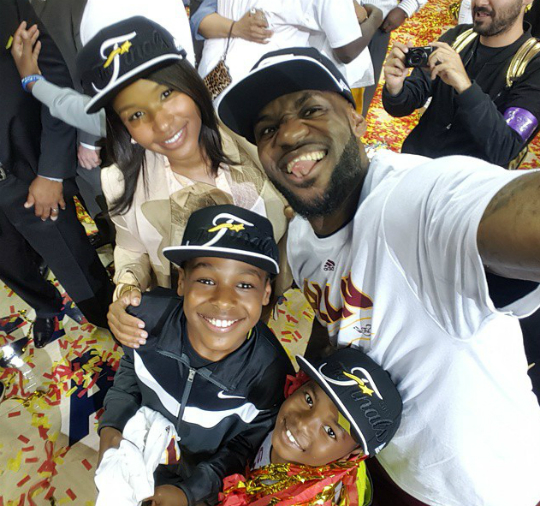 LeBron James and the Cleveland Cavaliers are headed to the top. The NBA team were the ultimate victors of the Eastern Conference finals and will now be headed to compete for the association's championship.
LeBron celebrated the moment with his wife and kids. Savannah and little LeBron along with Bryce were in the crowd when LeBron went searching for them after the game concluded.
The Cavaliers ended on a high note with a 30-point lead over the Atlanta Hawks for a final score of 88-118. James scored 23 points and managed to rebound the ball nine times during the game. He also contributed to seven assists. "Say word," shared Savannah along with a picture of her family after the game.
James was born in Akron, Ohio, and began his professional basketball career with the Cavaliers. He then went on to play for Miami Heat, where he won two championships with the team. LeBron made his triumphant return back to his home state last year just months after Savannah gave birth to their daughter, Zhuri.
The Cleveland Cavaliers will now compete against either the Houston Rockets or Golden State Warriors in the NBA finals. LeBron and Savannah James have three kids in all.