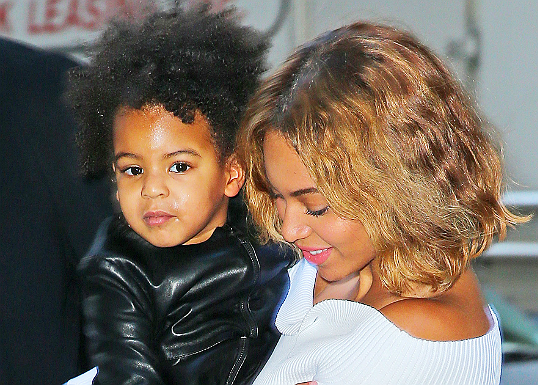 Everyone can relax. Beyonce is not pregnant. The R&B singer's good friend, Michelle Williams, recently disputed rumors of Bey being pregnant with another child.
"You know, when she was pregnant, people said that she wasn't pregnant," said Michelle during an interview on 'The View' on Monday. She added, "If you look at the picture, the baby bump is probably where her knees probably really are."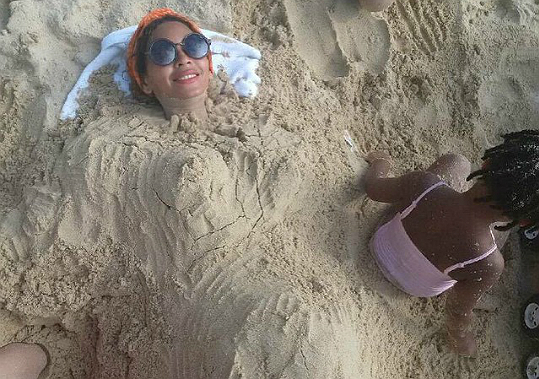 The rumors ran rampant on Monday after Beyonce posted a picture of herself on the beach while buried in sand. The singer was smiling wide as she lay underneath a mound that featured breasts and what many took to be the sculpting of a baby bump. Little Blue sat beside her mom on what appeared to be a fun family outing.
Blue is Beyonce and husband Jay-Z's only child together. The couple celebrated her third birthday last week. Jay-Z and Beyonce will commemorate their seventh wedding anniversary on April 4, 2015.