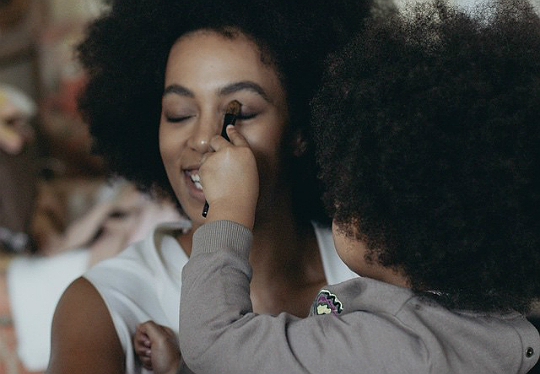 Happy Birthday Blue! The daughter of Beyonce and Jay-Z celebrated her third birthday on Wednesday (January 7) with a 'Frozen' themed party.
Blue had mom, dad, and a host of family friends around to help her commemorate her special day. Solange Knowles, proud auntie, announced the arrival of her niece's birthday on social media. "My twin, my fellow sassy pants, my dancing partner, my incredibly smart, beautiful, niece-y-poo, turns 3 today! I love her so much," wrote the star. Solange also shared a picture of her and Blue applying makeup. Well, Blue was applying the makeup, and Solange was sitting in great anticipation of the finished product of the toddler's creation.
Beyonce and Jay-Z were sure to go all out for their daughter's third  birthday by giving her balloons and a cake that took on the shape of a block of ice and snowflake. The cake read, "Happy Birthday Blue," and a picture of it was shared with Beyonce's fans.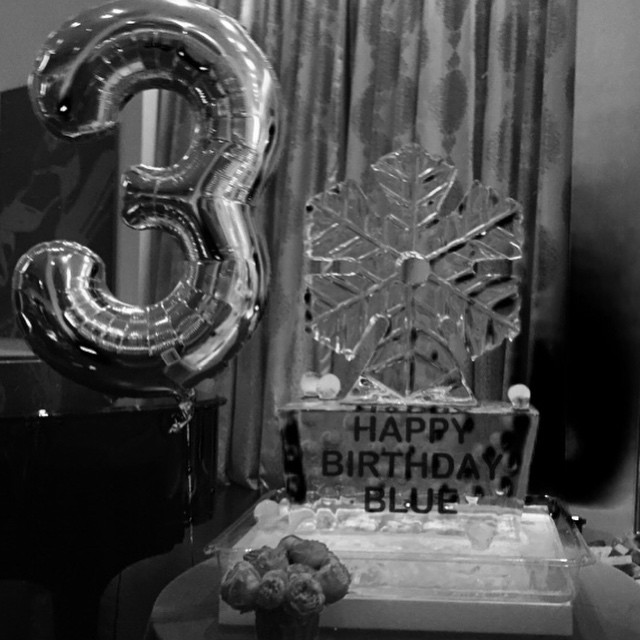 Blue made the singer and her husband parents for the first time on January 7, 2012. Beyonce has completely gushed about motherhood ever since then. "Being a mother, becoming a mother, looking at my daughter in her eyes made me into a woman and made me very, very strong," said Bey during one interview.
Beyonce and Jay-Z will celebrate their seventh wedding anniversary in April.