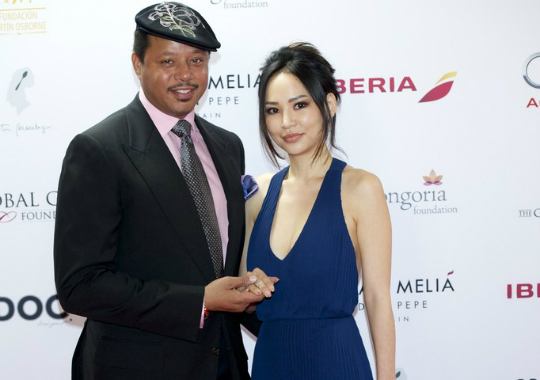 Terrence Howard is having a boy! The actor told media that he and wife Miranda are expecting a son to arrive in coming months.
"I have a son on the way; I have my baby right here," said Howard when asked about his and Miranda's expectancy at the Los Angeles premiere of 'Empire.' The actor couldn't help but dote on his wife who accompanied him to the event. "It's very exciting, very exciting," said Miranda. "First baby so, very exciting for us."
Terrence is currently the proud father of three three children, one of which made him a grandfather for the first time in 2012. He and Miranda announced the expectancy of their first child together at the top of this year. The actor and his wife took the stage at AnQi in Orange county as the restaurant owner told customers, "Terrence and Mira are expecting their first baby!"
Miranda and Terrence wed in 2013. This will be Mr. Howard's second son.