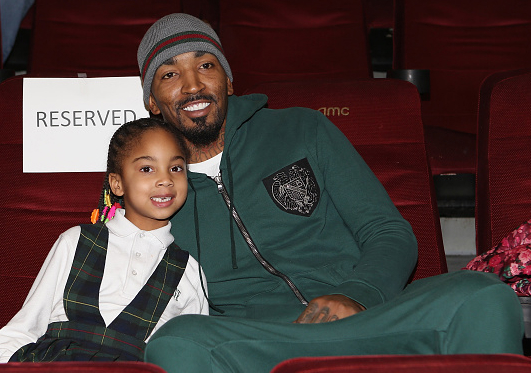 J.R. Smith and his daughter, Demi, served as wonderful hosts of a special screening of Night At the Museum: Secret of the Tomb in New York City this past Monday. The New York 'Knicks' player held the screening in honor of his foundation, J.R. Smith Youth Foundation, that helps thousands of underprivileged youth every year.
Smith's charity has the motto of "Opening doors for tomorrow's youth," and it is currently making a resounding impact on kids and teens in New Jersey. The organization provides support to youth wanting to pursue careers in sports, and provides scholarships to those who have a desire to further their education by attending college.
The J.R. Smith Youth Foundation held its eighth annual golf outing earlier this year, and has numerous plans for next year that will support underprivileged children. J.R. Smith is the proud father of two daughters.
Learn more about the NBA star's foundation here.
Photo: GettyImages