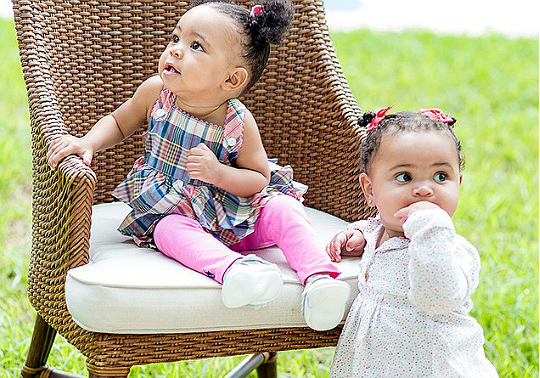 While her brothers were enjoying a day at the zoo, Laiyah Brown was making new friends. The little one recently had a play date with Dylan Bosh that Monica Brown and gushed over.
Laiyah and Dylan were dressed to impress with Miss Brown wearing pink with blue, and Dylan sporting a white top and red pants. The little ones took several pictures in which they were the lively two. In one pic, Dylan appeared to be looking at someone or something as Laiyah kept her head to the sky.
Monica couldn't get over the girls and the fact that April Belle was on-hand to take incredible pictures. "These two had the cutest play date ever today and what a blessing that @aprilbellephotos happened to be there to capture it… #AllGirlParty," tweeted the singer.
Laiyah is Monica and husband Shannon Brown's daughter. Dylan is Adrienne and husband Chris Bosh's little one. Check out more pictures of the girls below!
Photo: April Belle Photography