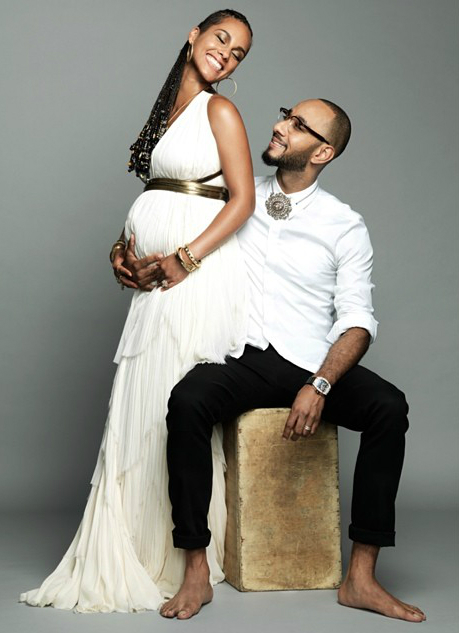 After months of keeping her public waiting, Alicia Keys has revealed that she is expecting a Christmas baby. The R&B singer shared the great news with the Associated Press earlier this week.
"December album," said Keys in response to inquiries surrounding the release of her upcoming album. "Well, I know one thing. I'm having a December baby," added the star. Alicia decided to keep the sex of the baby a secret, telling AP that she was "not sharing" that information with fans.
The singer also talked about her son, Egypt, who is becoming more musically inclined with each passing day. "He's a little music fanatic," shared the star. "He has all this rhythm. He loves to dance. He can play drums. He can beatbox." Keys further explaied, "I think that you do see how just the influence of music and perhaps it is in the DNA, and perhaps it is a part of the magic of what's inside of the parents that it's coming through him."
Alicia and Swizz are expecting their second child this winter.