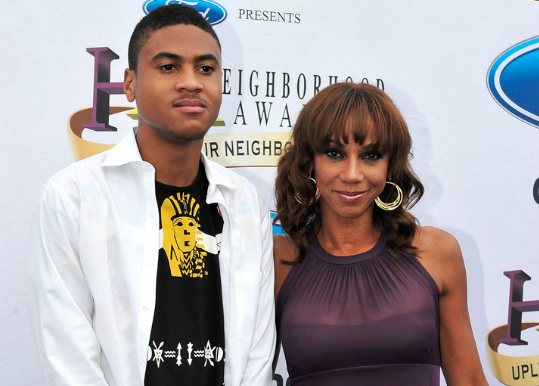 The Ford Neighborhood Awards, an award show to honor the stars of the community, were held this past weekend in Atlanta, GA. Holly Robinson Peete and her son, Rodney Peete Jr.,  were in attendance, along with many other big stars.
The show was hosted by Steve Harvey and included performances by India Arie, Tamela Mann, Johnny Gill, and more. Holly was among the celebrity presenters, handing awards to the most notable members of community. Award categories included Best High School Coach, Best Church Choir, Best Barber Shop, Best Beauty Salon, Best Community Leader, and so much more.
The weekend also included a number of seminars meant to inspire the people of the community to continue bettering themselves and their city. Real Money Answers, and Women and Relationships were just some of the topics addressed.
Holly is known for her philanthropy, activism, and her willingness to stand up and support the things she believes in. It's never a surprise to see her at community-building events – and her son and other children are never too far behind her. Holly and Rodney Jr. posed for the camera; she in a purple number, and her son in a casual summery white suit.
Photos: Moses Robinson/Getty Images North America/Instagram