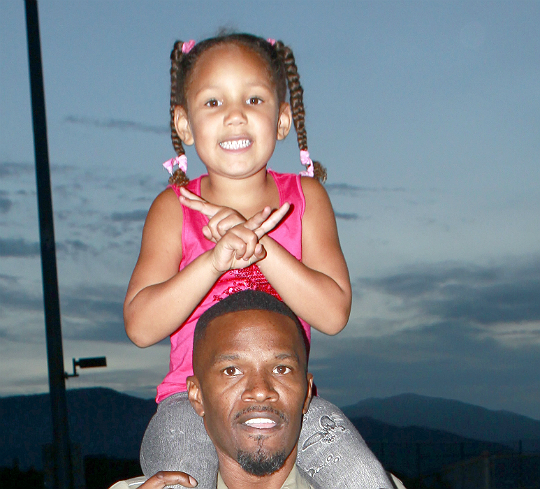 Jamie Foxx let his philanthropy show this weekend when he attended Chris Brown's Kick'n it for Charity Celebrity Kickball game. On his arm was none other than his adorable daughter, Annalise Bishop.
The event was held at the Glendale Sports Complex on Saturday, July 19th. Chris Brown faced off against Quincy Brown, each with their own star-studded team. On Quincy's team included The Game, Amber Rose, Keke Palmer, and Ne-Yo, while Chris's included Jamie Foxx, Kylie and Kendall Jenner, Christina Milian, and Omarian.
Chris Brown's team was victorious and he celebrated by thanking the crowd and performing "Loyal." Quincy added, "Even though we took a loss, it's all love. It's my brother for life."
Proceeds go to benefit the Symphonic Love Foundation, established by Chris. The organization works to support and create arts programs for youth, while inspiring them to provide public service, and nurturing their capacity to love and respect others.
Photos:AKM-GSI