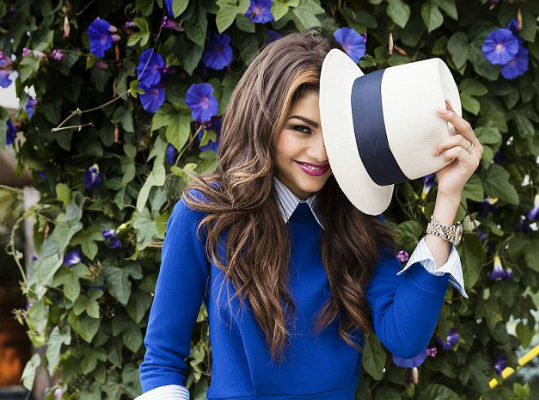 Zendaya is not just an actress, singer, and writer, she is also a fashion icon.
The starlet will be featured this June in Oprah's O Magazine as the youngest of a group of women being honoured for their fashion sensibilities. The spread will be titled "Age Brilliantly", for its emphasis on stylish women from 17-100 years old.
In a sneak preview of Zendaya's shoot, she is donning an electric-blue sweater, complete with tie-dye pants, stilettos, and a summery fedora. When asked about her approach to fashion, the young star said, "A lot of my fashion inspiration comes from my friends or random people on Instagram". She went on to note that being stylish has much to do with being confident.
Zendaya quickly rose to fame when she starred in Disney's Shake It Up, and can be caught next in her upcoming Disney Picture, Zapped. She is also set to grace the cover of Girl's Life Magazine's June/July issue.
Photos: Marc Royce for Oprah Magazine