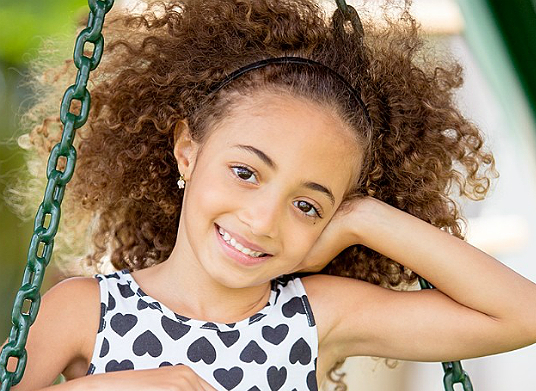 Sophia lets confidence lead the way in her most recent photo shoot. The five-year-old sits up straight and leans against her elbow while on what appears to be a swing. The little one later poses while walking around in a beautiful blue dress with her head held to the sky.
Sophia is definitely learning the way of confidence from her mom. Larsa Pippen recently shared her heart with blog readers, making sure to advise parents of little girls to teach their princesses to be confident individuals. "Give her a boost of confidence. Beauty comes from within and your daughter should understand this," wrote Larsa. "Let her know that anything is possible with love. Loving yourself first is a priority and building confidence comes from knowing that you are loved and deserved to be loved. Compliment your daughter daily on her accomplishments, looks, style and anything you feel will make her feel good about herself."
Larsa and husband Scottie Pippen have four kids together. Sophia is the couple's only daughter.
See more pictures of Sophia below!
Photos: AprillBellephotos.com