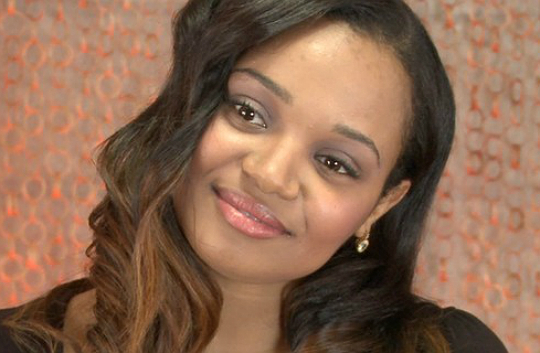 It was just a few days ago that Kyla Pratt confirmed with media that she did in fact give birth to another child, and now the star explains why she waited to share the good news.
"I just feel like that was something personal that I wanted to experience and enjoy myself," says the 'Let's Stay Together' actress. "Especially with the social media nowadays, people are easily able to reach you and easily able to say what they want to say without any consequences. And when you're pregnant, you're hormonal, you have a lot of things going on. My fear was somebody saying something, and it really affecting me when it doesn't really matter."
Although she decided to keep both of her pregnancies private, Pratt tells media that she wouldn't be afraid to walk the red carpet with a baby bump if she were to become pregnant again and job duties called for her to be in the spotlight. "If I was to have another baby and if I had something to promote, I wouldn't mind being on the red carpet to promote that. But I'm not just gonna be on the red carpet just to be on the red carpet," explains the star.
Speaking of more children, is another baby girl or boy in the plan for Kyla? "I got my hands full right now but [I] definitely [want another kid]. I'm a part of a big family and my little joke is I like for us to be our own little gang. 'You mess with one of us, you mess with all of us.' And I want my babies to have that same thing."
Kyla welcomed her and boyfriend Danny Kilpatrick's second child into the world in August of last year. The actress and her boyfriend also have a daughter named Lyric.