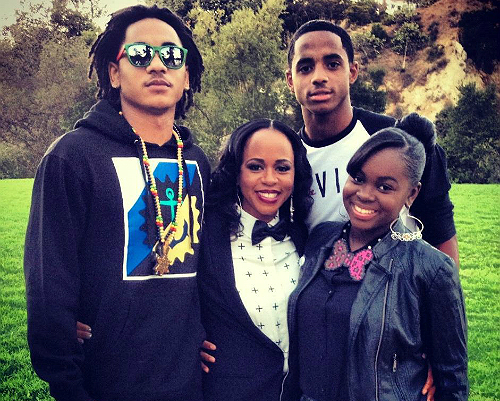 Shante Broadus strikes a pose with children Corde,18, Cordell,15, and Cori,12, while on set of Cori's latest photo shoot. Rapper Snoop Dogg was also on hand for his daughter's shoot.
Snoop, born Calvin Broadus, recently commented about how he raises his kids.
"My kids can do whatever the hell they want," he explained of his parenting philosophy. "For me to say otherwise would be hypocritical. A lot of [people] don't have a relationship with their kids, and that's when they get on drugs and have suicidal thoughts and drive drunk."
The musician certainly appears to have a close relationship with all three of his kids. Check out more photos of the Broadus family below.