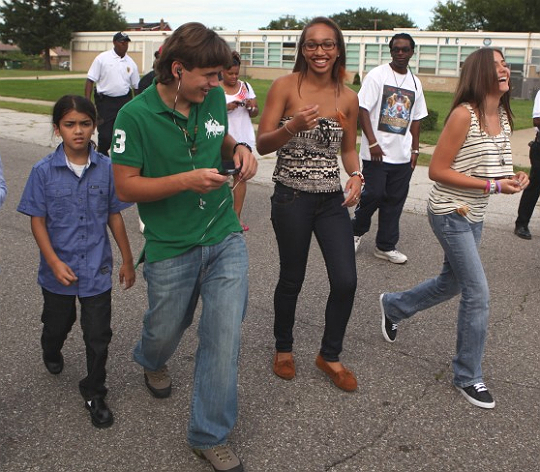 Michael Jackson's three children-Prince,14, Paris,13, and Prince II,9- took a tour of their late father's childhood home at 2300 Jackson St over the weekend.
"We've adjusted over the past years and I think that coming here and seeing our dad's old house and all the fans coming out … I think it's really sweet that they did that," Paris Jackson told WLS Television.
"They said there will never be another Michael Jackson but we have one – Blanket," Michael's father, Joe Jackson, told WLS. "Blanket is just like Michael when Michael was young."
Michael Jackson would have celebrated his 53rd birthday today(Aug. 29).
PHOTOS: Click here for more photos of the Jackson kids
Photo: Photograph above(courtesy of NWITimes) shows the Jackson kids with their cousin Cayla Jackson.