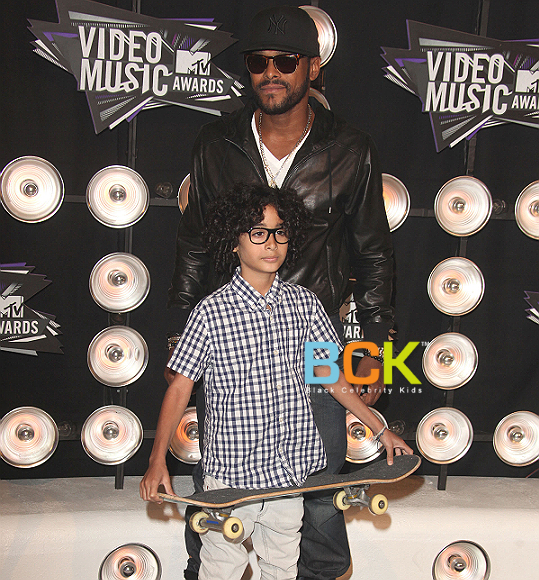 Singer Maxwell was accompanied to the 2011 MTV Video Music Awards on August 28, 2011 in Los Angeles, California by a cute young fellow.
"I want to eventually get married and have kids," the R&B singer told Vibe in 2010. "It's not like I have a biological clock ticking. I've done the artist thing. I've had a lot of time with just being by myself just being selfish. I just know that I'm ready to be a dad and a husband."
Looks like the singer's clock is ticking after all! More pictures of the duo below!
Photos: Splashnews