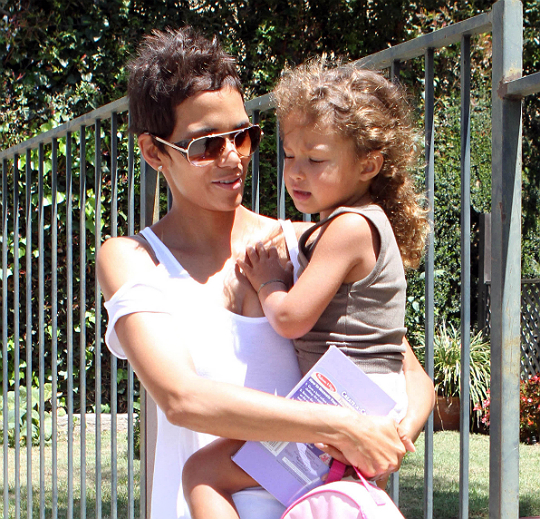 Actress Halle Berry was photographed picking up daughter Nahla Aubry,3, from school in Los Angeles, California earlier this week.  Click over to see more pictures of Halle, Gabriel Aubry, and Nahla, and find out the answer to an important question: what's going on with the Berry-Aubry custody battle?
Have you and your family prepared for Hurricane Irene?[GlobalGrind]
Is Sanaa Lathan ready to be a mom?[Concreteloop]
Has Halle Berry won round one in the custody fight for Nahla? [GG]
Does Royce Reed wish her son were on reality show Basketball Wives?[VH1]
Wondering what mom Terri Vaughn has been up to lately?[DropBox]
Remember the judge from American Dance Crew? Well, you wouldn't believe what he did to a young girl(s)[MrsGrapevine]
Check out the latest video from BCK [Watch Now]
Check out the latest from Mama Guru [Mama Guru]
Scroll down to see more pictures of Halle and Gabriel picking up their daughter from school(on separate occasions).
Photos: Fame Pictures