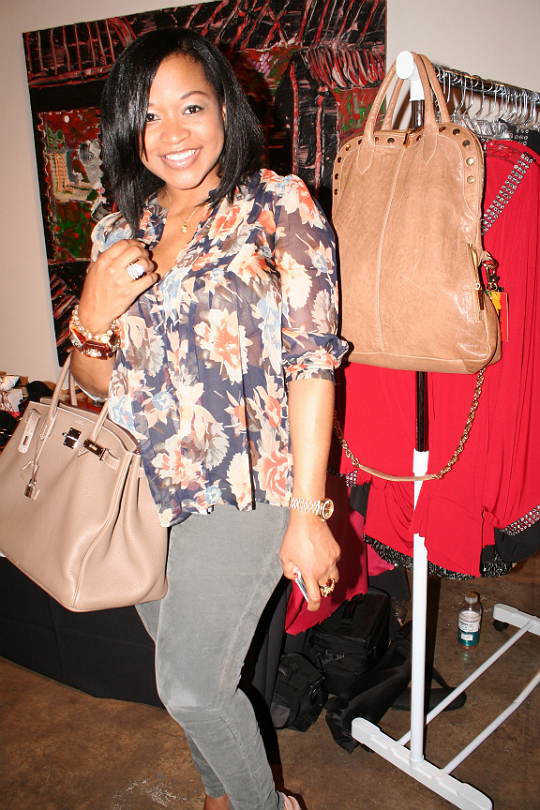 First Sandrarose and now bloggers FreddyO and TalkingWithTami are reporting that singer Neyo and Monyetta Shaw are expecting their second child together.  A glowing Monyetta was spotted at a Sister2Sister event last night. Check out more photos now!
TalkingWithTami reports, "She tried hard to hide her stomach with her fabulous Birken bag but it was not working! She is a sweetie and I can't wait to know what the expecting couple will have next! Wait! I'm just assuming it's Ne-Yo's baby. I'm not sure. I am just hoping it is[sic]."
Neyo and Monyetta welcomed their first child, daughter Madilyn Grace, in November of last year.
Photos:TalkingWithTami