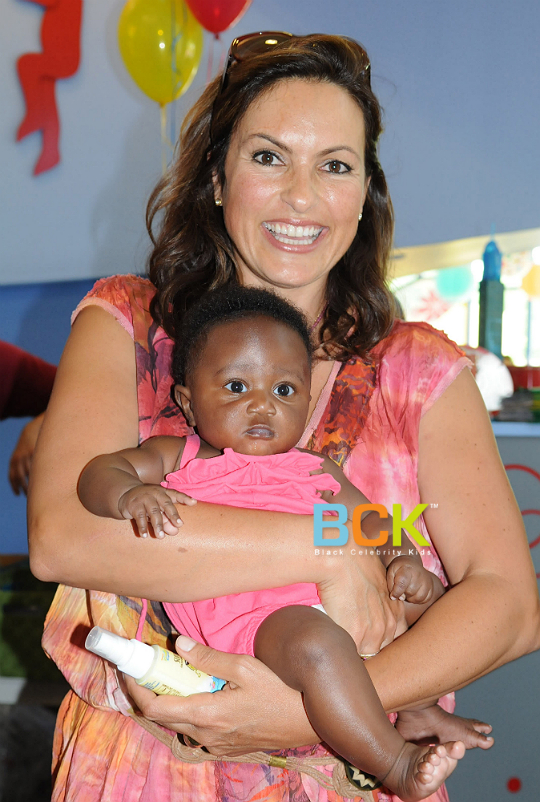 Law & Order: SVU star Mariska Hargitay is pictured with her newly adopted daughter Amaya Josephine at the Children's Musuem of the East End (CMEE) Host Hamptons Family Fun Fair in Bridgehampton, Long Island.
"I'm deliriously happy," the actress told People magazine earlier this year. "From the minute she was born, she was just surprisingly alert and so full of love."
"We were considering both international and domestic adoption and we're thrilled that this is the way our prayers were answered," she adds. "We talked a lot about mixed-race adoptions, and we are very excited that we are now a multi-racial family. We're just so happy she's here."
Amaya  joins 4-year-old brother August
More pictures below!
Credit: INFevents.com