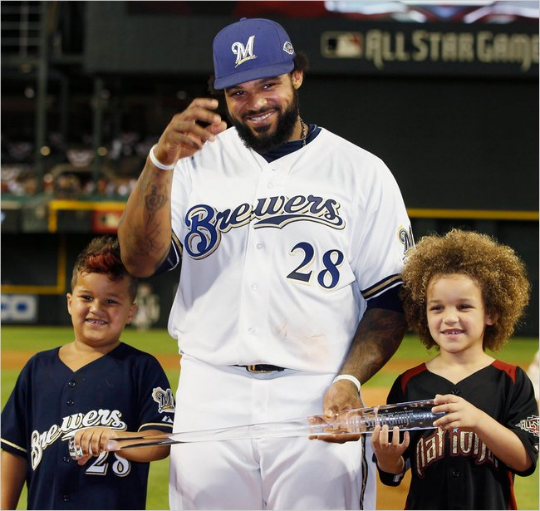 All-Star Most Valuable Player Prince Fielder, of the Milwaukee Brewers, was photographed with his two sons Jadyn,6, (R) and Haven,5, following Major League Baseball's All-Star Game in Phoenix, Arizona July 12, 2011.
Fielder said on Tuesday that the best thing about this year's All-Star game was having to share the victory with his sons. Click here to read more about Prince Fielder and his win.

More pictures below!
Photos:REUTERS/AP