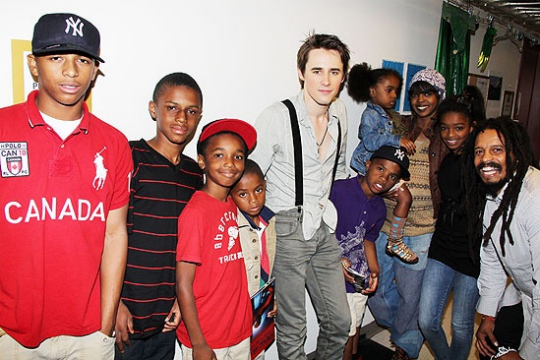 Singer Lauryn Hill and her family, including her five children and long-time boyfriend Rohan Marley, were spotted at Broadway's Spider-Man: Turn Off the Dark Light in NYC last night.
Hill, 36, is reportedly 5 months pregnant with her sixth child. In all, Lauryn and Rohan have kids Zion(b.1997); Selah(b. 1998); Joshua(b. 2002); John(b. 2003); and Sarah(b.2008).
See more pictures below!
Photos:Broadway.com