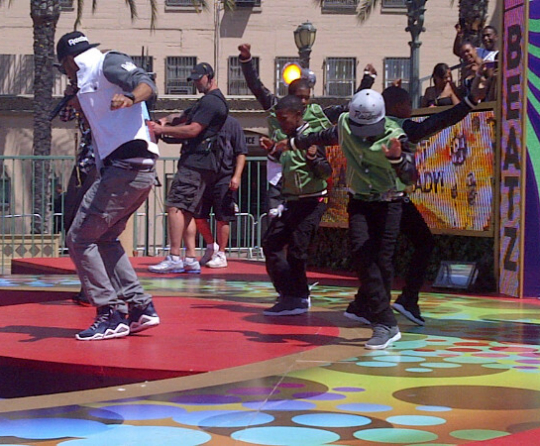 Celebrity kids Christian Combs( dad is music mogul Sean "Diddy" Combs),12, and Jordan Beckford(dad is model Tyson Beckford),11, performed at the BET Pre-show event yesterday(June 26th, 2011). The duo were featured dancers for musician Swizz Beatz.
Watch the video now!

What did you think about the performance?
Click here if you are having trouble viewing the video.