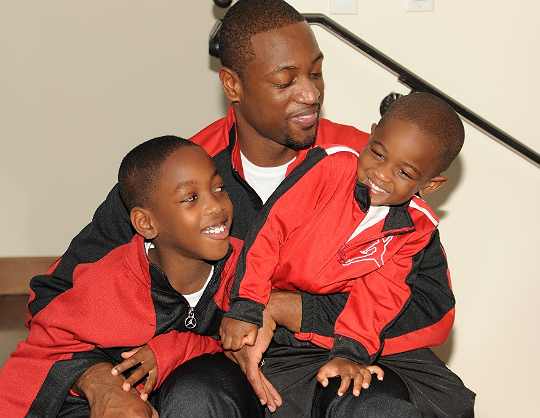 "Every time, every morning, every night, I look into my boys' eyes I'm proud, and I see the future. I see what they can learn from me and what they can learn from the world," says Dwyane Wade on what it means to be a father. Check out more on today's edition of "Celebrity Baby Blog Party".
Dwyane Wade talks about what it means to be a father [Essence]
Dads change diapers, too [Mama Guru]
Behind-the-scenes of dad Ja Rule's family shoot for sister 2 sister magazine [RuleYork]
Check out this cute fatherhood PSA[Fatherhood.gov]
Will Smith wants more kids, but Jada says 'No' [BabyRazzi]
How does growing up without a dad affect families and communities?[BMK]
Dad Swizz Beatz keeps a child alive[MrsGrapevine]
Happy Father's Day!