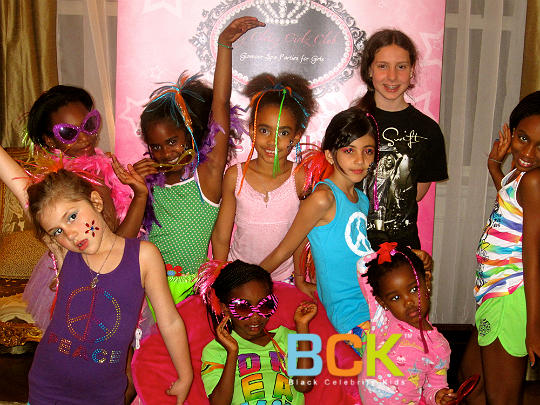 Zahra Rock, the daughter of comedian Chris Rock, celebrated her 7th birthday at  the Plaza Hotel in New York on Saturday, May 21, 2011.  Zahara's parents hired the Ritzy Glitzy Girlz Club to throw a rocking and relaxing party for the birthday girl.
Zahra, her sister Lola(pictured in gallery below), and seven of her friends enjoyed the glam experience that the Ritzy Glitzy Girlz Club gave them that included manicures, pedicures, music, dancing, ice cream facials, and a pink carpet fashion show from the Ice Cream Dreamz party package.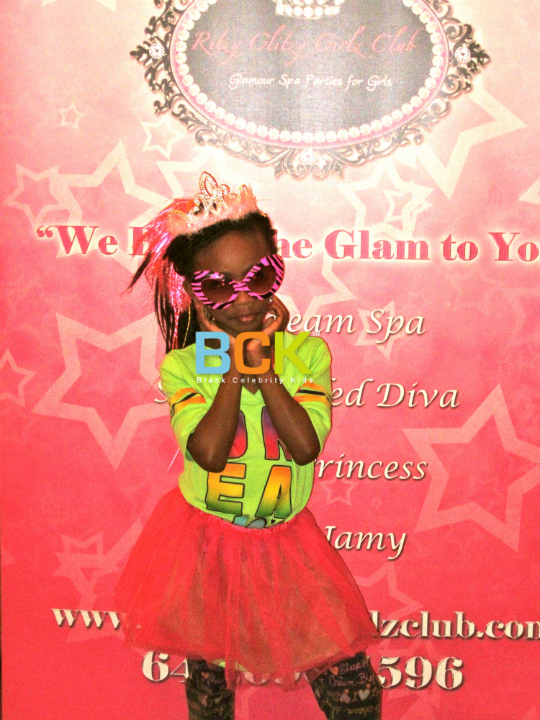 "Zahra loved the ice cream facial, she couldn't believe how much it smelled like vanilla ice cream," said Venetta Carraway, Ritzy Glitzy Girlz Club owner. "The Glam Squad and I had a great time with the girls.  I love seeing the girls' faces light up, as they are transformed into beautiful princesses and divas after each party."
Click here to check out the Ritzy Glitzy Girlz Club

More pictures below!
Photos: Courtesy of RGGC