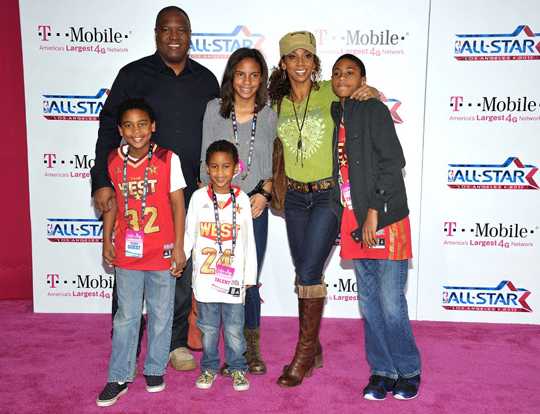 What an all-star mom! Holly Robinson-Peete, mom of four, was honored recently with Residence Inn by Marriott's first annual "Resident Mom" award for her contributions as a wife, mother, and working woman.
"Holly Robinson Peete is an inspiration, balancing her family and work while also making a huge difference in the lives of families living with Autism and Parkinson's disease," said Christina Taylor, Senior Director, Residence Inn by Marriott. "She juggles a television career, runs an incredible charity that helps so many people, and is a wife and great mom to her four children. We could not think of a better mom to honor with this first 'Resident Mom' award."
In addition to the award, Residence Inn also made a donation toward  Holly's non-profit organization the HollyRod Foundation.
"I'm thrilled to be given this award and donation by Residence Inn by Marriott," Holly said. "Being a mother is one of the most meaningful and rewarding roles in my life. I am accepting this award on behalf of all the mothers who do so much and give so much back. This award is a salute to all mothers who manage to do it all."