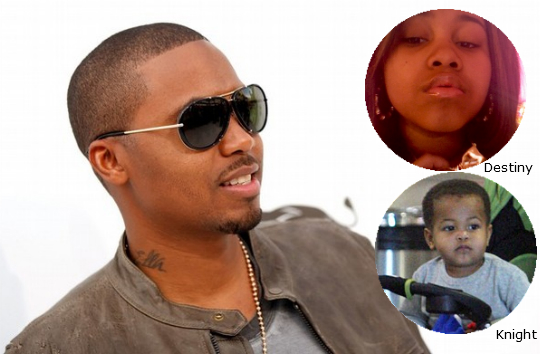 Rapper Nas loves being a dad.  The proud father of two-he has son Knight Jones,1 1/2, and daughter Destiny Jones,16- tells the TheBoomBox, "My kids are my everything. I got the best kids in the whole world."
He continues, "My daughter is at the age where she can call me up and tell me what she thinks about Beyonce's new video and what she thinks about Wiz Khalifa and we can talk about it all. My son is walking and talking and he's no joke. I got the best kids in the world. I walk around everyday very blessed."
The Queens MC adds that he plans to release a tenth solo studio album before the summer of 2011.
"I love life. What else am I going to do? There's nothing that gives me the charge that I get making music. I do a lot of other things on the low, but I'm mostly proud of the music."
See a bigger picture of Destiny below and archived pictures of Knight here.
Photos: Twitter/Flynet