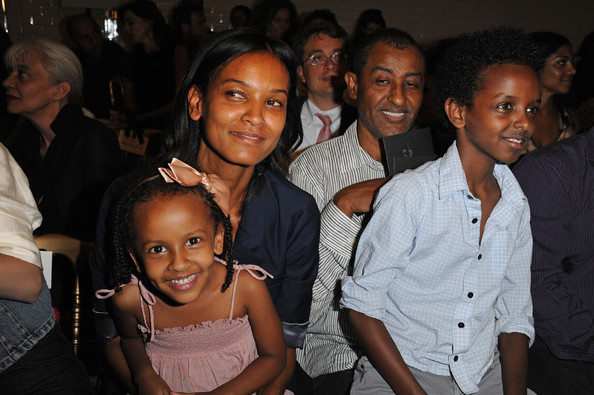 Supermodel Liya Kebede is on a mission to reduce maternal mortality in the developing world. For this mom of two, Mother's Day is an opportunity to raise awareness about the difficulties that women and children face in other parts of the world:
"…We have about one woman every minute of the day dying from childbirth and pregnancy complications in the world, and this is sort of very unheard of in the West. This happens a lot in the developing world. The reason is because women don't really have access to very basic medical care, so most of these women are dying from very preventable or treatable conditions — simple things like an infection during childbirth will just kill the mother. What we do in the foundation is we try to raise awareness of this issue because a lot of people don't really realize that the number one killer of women in the world, in the developing world, is childbirth," Liya said in 2010.
Thanks to the Liya Kebede Foundation, mothers and children in need are being helped all over the world.
"I am always touched when friends make contributions to my foundation on my behalf," says Liya.
So what does Liya want for herself for Mother's Day? "What I love most about Mother's Day is that I am acknowledged and honored for being a mother," she says. Liya says her most memorable Mother's Day was "when the kids made delicious muffins and brought me breakfast in bed