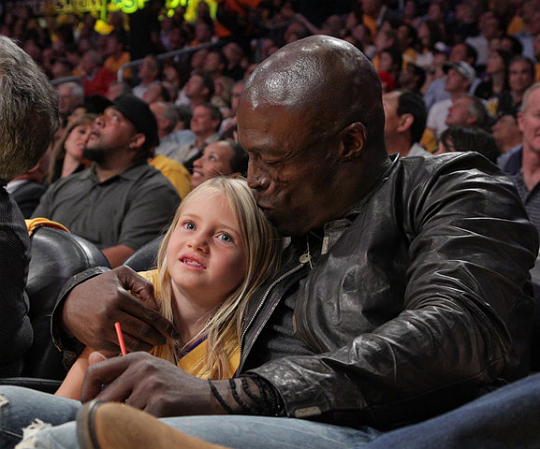 Seal and his kids Leni,6, and Henry(not pictured),5,Samuel were spotted at the game between the Dallas Mavericks and the Los Angeles Lakers on May 2, 2011 in Los Angeles, California.
Seal, who officially adopted Leni a few years ago, said of the adoption in 2009, "It was about Leni. I don't want her to feel different because I know what that's like, being a kind of stepson. And I don't want that dynamic for my little girl."
Leni's biological father Flavio was supportive throughout the whole adoption process.
"Heidi handled everything," revealed Seal. "And from what I understand Flavio was a gentleman about the whole thing. I have a tremendous amount of respect for him. I'm not talking about in a professional level but just in the way that he has handled the situation, which, let's face it, must have been really difficult."