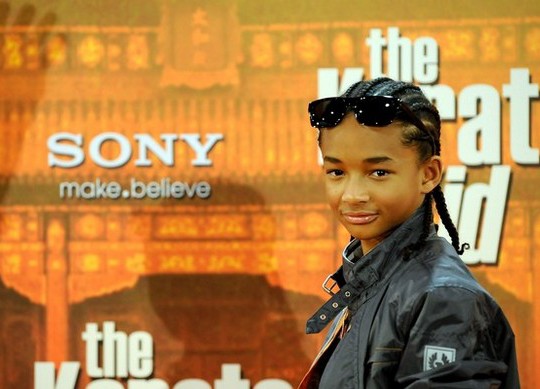 Will Smith and Jada Pinkett Smith's son Jaden Smith is reportedly one of the highest paid child stars in Hollywood. Jaden, who starred in the 2010 Karate Kid film, pulled in a seven-figure deal for the movie.
According to documents obtained by TMZ:
…. Jaden's "KK" contract from June 2009 — back when he was only 10 — and according to the docs, his up-front fee was split into two installments … one for $900,000 and one for $100,000.

But Jaden's back end deal was even more lucrative — since the film topped $150 million in the domestic box office, the young actor locked down another $2 million bonus.

But $3 million is the bare minimum — based on several additional in-contract perks AND the astronomical success of the film, Jaden likely pulled in even more.
Jaden will celebrate his 13th birthday in July of this year.