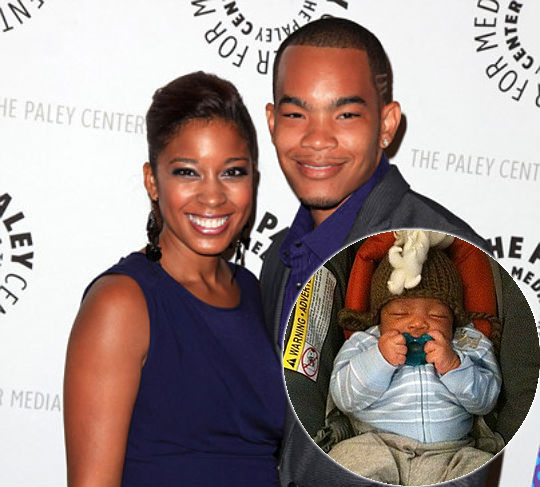 Proud new mom Reagan Gomez-Turrentine has shared a picture of her newborn son Tyger Turrentine. The actress and her husband Dewayne Turrentine welcomed their son Tyger earlier this month on April 2nd.
The tiny tot joins his big sister Scarlett, four next month.
See a bigger picture of Tyger below!