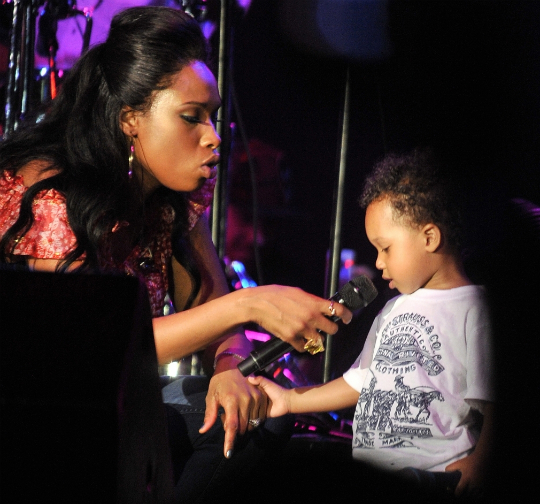 Jennifer Hudson's sophomore album 'I Remember Me' is already a hit with her fans and her son David Otunga Jr.
Jennifer says, "I love to share [the album] with my baby, he's so musical himself. It makes it that much more worthwhile to know that when he hears it he knows it's me. It makes it that much more precious to share it with someone."
She adds, "When I was on tour I was pregnant with him and I guess he could hear me singing then, so he knows when he hears his mummy's voice. I sing to him at night, that's one way to calm him down or entertain him through music. He sings back to me too."
Last week, Jennifer was joined onstage by her 20-month-old son as she performed her new hit single "Where You At" in Barbados.  Though Jennifer gave a stellar performance, David Jr. stole the show as he danced and cooed in his own microphone. VIDEO: Click here to see David Jr. on stage with his mom
Jennifer's album "I Remember Me" is now in stores.