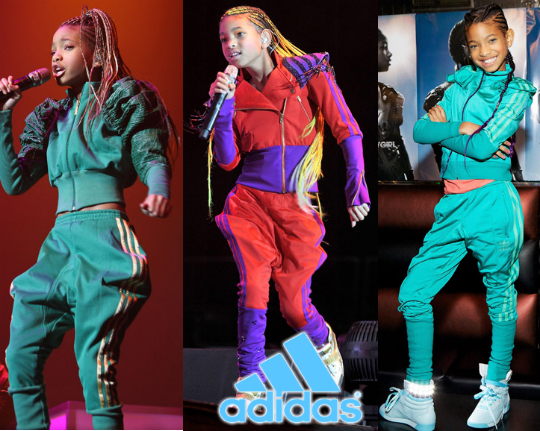 While touring Europe last month with Justin Bieber, tween star Willow Smith,10, was spotted performing in several custom-made adidas Originals Fire Bird Tracksuits. Check out how you can get your own custom adidas look.
Adidas makes their custom tracksuits for men, women, and kids. You can find colorful combinations on their website: ShopAddidas.com
For those wanting to achieve Willow's custom look, here are some tips: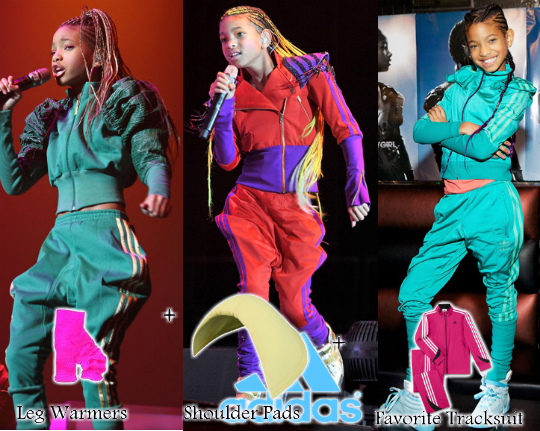 1. You will need shoulder pads: Purchase one at Amazon.com or your favorite arts&crafts shop.
2. You will need your favorite leg warmer. Amazon.com has a selection or you can just find one on the world-wide web. Your leg warmer has to match your tracksuit!
3. You will need your favorite adidas tracksuit, which you can purchase at ShopAddidas.com.
And Voilà! You have your custom-addidas look courtesy of Willow Smith!