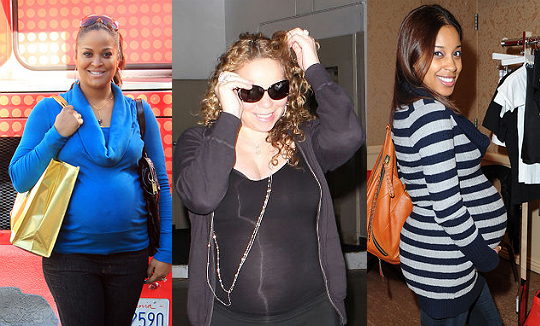 The month of April is going to be busy for these moms to be! Check out a gallery of the expectant moms and find out who is due next!
It's a Boy!
Reagan Gomez is due with her second child in early April.
First-time mom Tia Mowry is due with her baby in early July.
Mariah Carey is expecting her twin boy and girl in early April.
It's a girl!
Laila Ali is due with her second child in early April
Mariah Carey is expecting her twin boy and girl in early April
Unknown:
Neither the sex or the due date is known for expectant mom Maya Rudolph.
Mom of two, Melanie, Brown, is due with a boy or girl in July/August