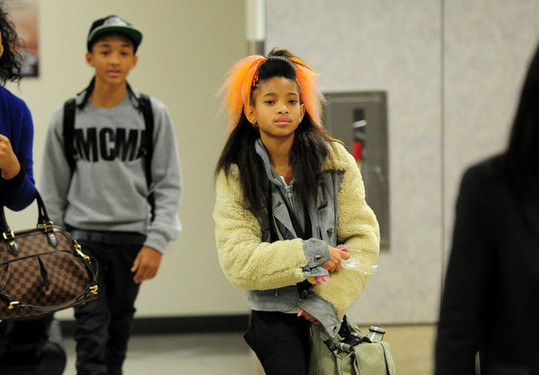 Willow Smith,10, showed off her latest hairdo as she arrived at LAX (Los Angeles International Airport) with her brother Jaden,12, this past weekend.
Before returning to the US from her European tour, the tween star wrote the following on her Facebook page:
"Thank you Justin [Bieber] for letting me come on my first tour with you! Thank you for taking such great care of me. Well, I am going to be home wishing I was on tour forever! I learned a lot on this trip! Thank you for letting me have such a great experience. We love you and your whole crew!"
More pictures of Willow and Jaden are below.