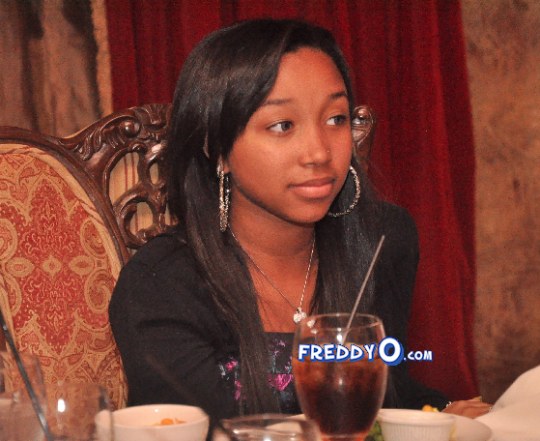 Over the weekend, Zonnique celebrated her 15th birthday with a low-key dinner party at Justin's restaurant in Atlanta.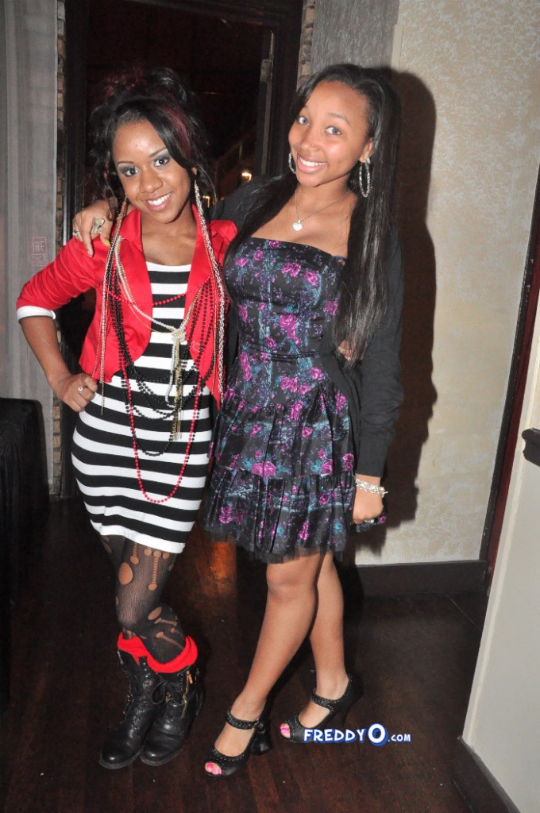 According to photographer Freddyo, Zonnique's mother Tiny and her bonus dad T.I. are already planning a "Stunner Sweet 16″ birthday extravaganza for next year.
Pictured above are Zonnique and one of her best friends, singer Jasmine "QtJazz".  Check out more pictures of Zonnique and members of her group, the OMG Girlz, in the gallery below.