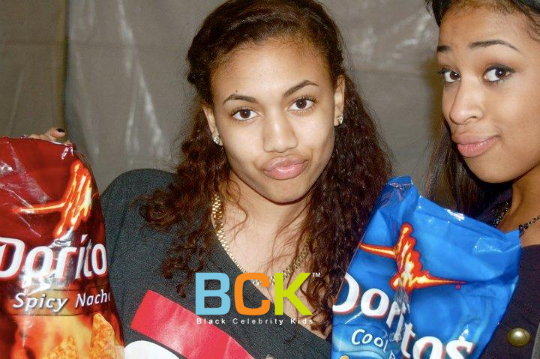 BCK Caption: They are like Spicy Nachos and Cool Ranch Doritos and together they make a dynamic duo!
Best friends  Skye Townsend(R),17, and Paige Hurd(L),18, are often seen together at various industry events, but this dynamic duo have more in common than a few parties: they both love to entertain!

A little bit more about the duo:
Skye Townsend, who is the daughter of actor Robert Townsend, is an aspiring singer and actress. You can follow her on @SkyeTownsend on Twitter.
Paige Hurd,18, is an actress and is best known for her role as Tasha Clarkson on the television series Everybody Hates Chris. You can follow her at @PaiigeeHurd on Twitter.
It's safe to say that these young girls have more in common than a bag of Doritos.

Check out pictures of the duo below!