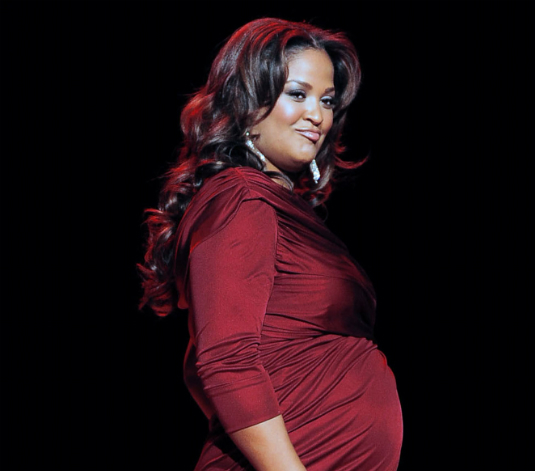 Laila Ali can't wait to have a mini me of her own! Laila, who is already mom to son Curtis Conway Jr.,2, says that she was actually hoping for another little boy at first.
She tells Parade Magazine, "I actually like being able to say, 'My boys,' speaking of my husband and my son, so I'm not going to be able to say that anymore. But I'm looking forward to having a little girl. At first, I was wanting another boy and then I was seeing all these other mothers out with their mini-me's and I was like, 'I want a mini-me!'"
The former Boxer says that pregnancy has been different the second time around.
"Being pregnant was pretty easy for me the first time around. This time has been a little different. I've probably gained a little bit more weight. I'm a little more relaxed this time around with my eating! But I'm looking forward to getting back to my old self again after I have the baby."
She adds, "Everything I do is around health and wellness. My kids will definitely compete in sports because I think it's important and healthy for kids when they're young. I think it's really important for us to live by example as parents. There's so many things that we can't prevent, so we need to stay on top of the things that we can prevent."