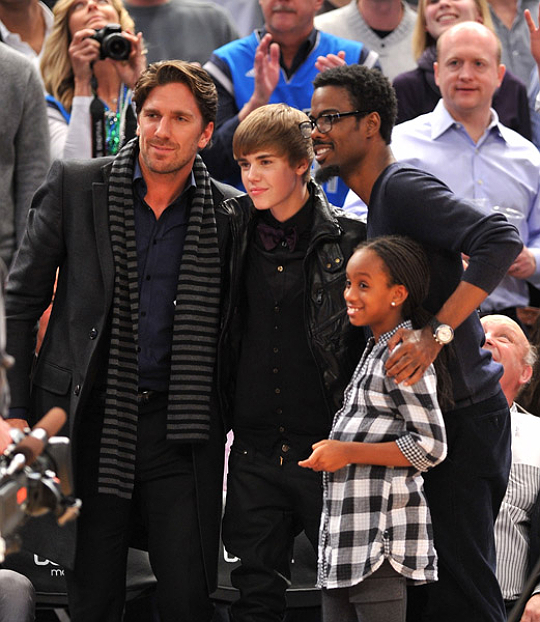 Lola Rock,8, and her dad Chris Rock were more than pleased to meet teen sensation Justin Bieber at the Dallas Mavericks vs New York Knicks game at Madison Square Garden on February 2, 2011 in New York City.
Justin is a busy young man! Prior to attending the Knicks game, the 16-year-old first made an appearance at the New York premiere of his new film Never Say Never.
More pictures below!