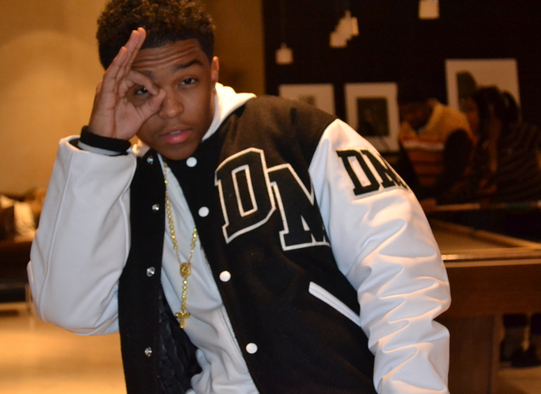 Justin Combs,17, wears a Dirty Money Crew Jacket.   Justin, along with his brothers Christian,12, and Quincy,20, are often seen in the $250 a jacket, which is available at DmCrewJacket.com.
It just so happens that proceeds from the sale of the DM Crew Jacket will benefit Operation Homefront:
"I want to show my love and support to all of the men and women in the armed forces who sacrifice their lives for our freedom…I just want to say thank you and God Bless," says mogul Sean "Diddy"  Combs.
Photos: Twitter