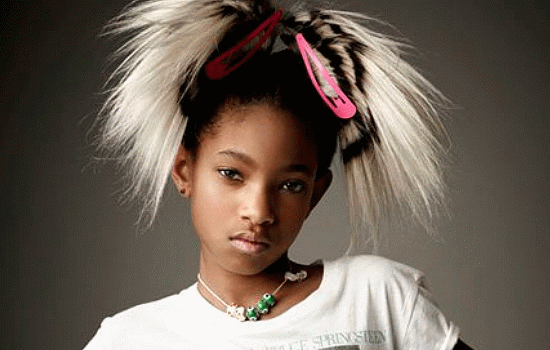 10-year-old Willow Smith is featured in the latest issue of Vanity Fair magazine. In the issue, which also features tween sensation Justin Bieber, Willow and talks about working with rapper Jay-z' s record label Roc Nation and lots more.
VIDEO: Check out a behind-the-scenes look at the Vanity Fair shoot
She tells Vanity Fair, "It is very cool, because Jay really welcomes me and makes me feel like the record label is a place where I can have fun and talk about my career. He and his people make me feel like I'm a part of something. And I love Beyoncé—she's awesome!"
Willow's debut album is due to be released in March.  More photos below!
Photos: NeonLimeLight/Vanity Fair