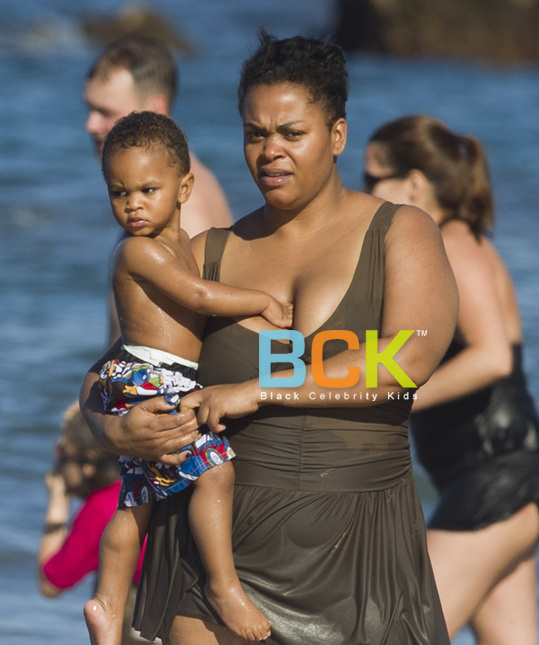 Singer Jill Scott and her son Jett,19 months, were spotted vacationing in Hawaii this week.  Their facial expressions are priceless!
Jett's dad is musician John Hamilton. "We definitely love our son and we are co-parenting and working on being friends. It is what it is. I have a lot of support, so I want for nothing as far as that's concerned. I know some might criticize me or the fact that my son is being raised in a single-parent home, but I wasn't raised in a two-parent home and I had a good relationship with my dad. I have hopes for him and I'm sure his father will do his part as well," Jill has said of her ex-fiance John.
Larger images below!
Photos:Splashnews