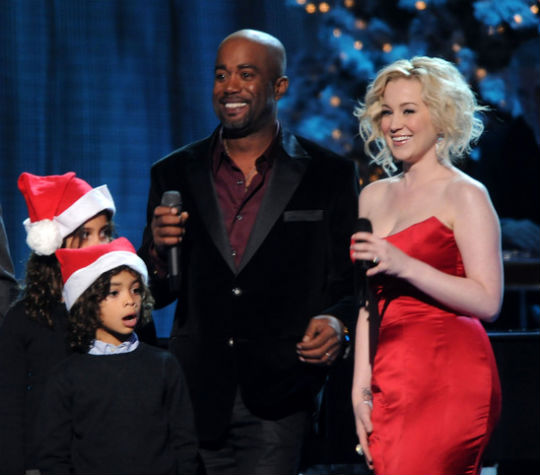 Darius Rucker invited his younger kids on stage while performing with singer Kellie Pickler at the CMA Country Christmas on November 11, 2010 in Nashville, Tennessee.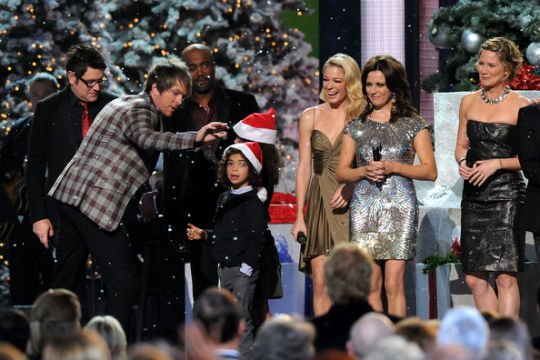 Pictured are Dairus' kids Daniella Rose(far back),9, and  son Jack(front),5.
"CMA Country Christmas" will air Monday, Nov. 29 (9:30-11:00 p.m. ET) on the ABC Television Network.
Click here for a picture of Darius' older daughter.