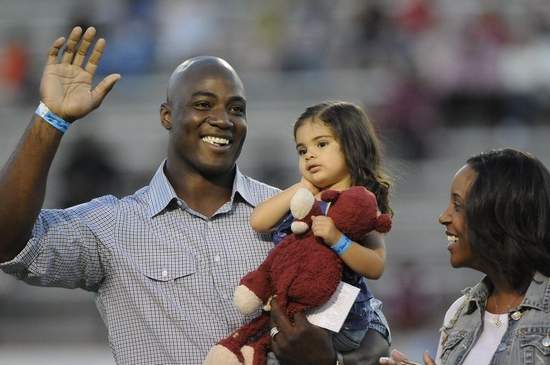 Dallas Cowboy player Demarcus Ware had his wife Taniqua and their daughter Marley,2, by his side when he was named to the NFL's All-Decade Team for the 2000s earlier this year.
In 2008, Demarcus and his wife Taniqua adopted their daughter Marley after their struggle to conceive. Since adopting Marley, the Wares have never been happier.
"I never had a father around and so now with Marley in our lives this has really taught me a lot of responsibility," DeMarcus said in an interview in 2008. "It's also taught me how important a child is and how much happiness a child can bring to a family."
Check out this archived picture of Demarcus and his daughter.
Photo:Source