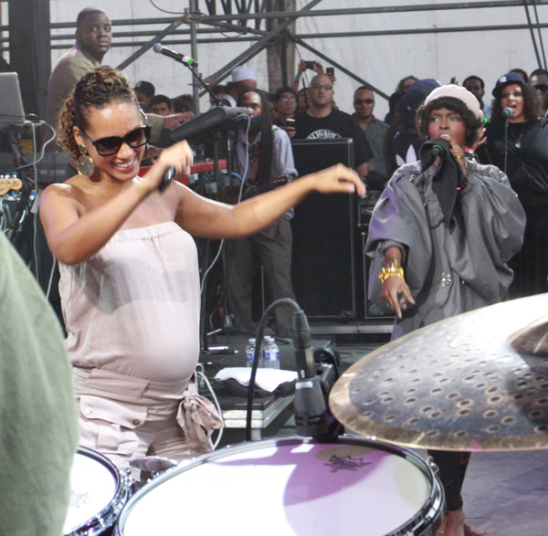 Singer Alicia Keys rocked her baby bump on stage during Lauryn Hill's performance at the 7th Annual Rock The Bells festival on August 28, 2010 in New York City.
VIDEO: Lauryn brings Alicia Keys on stage(3:40 mark)
Hill headlined the annual concert, which was attended by big names like Jay-Z, Swizz Beatz, Chris Rock, John Legend and Mary J. Blige.
Alicia and her husband Swizz Beatz are expecting their first baby together this November.