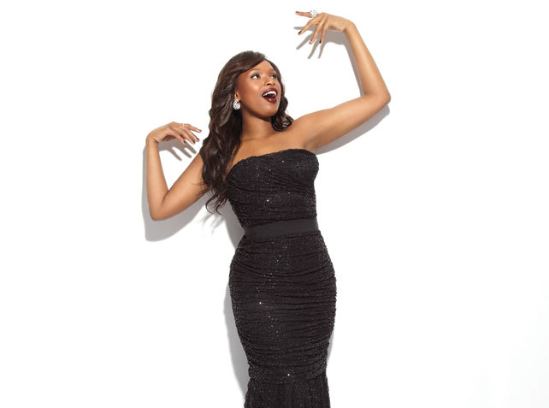 Jennifer Hudson dishes on being a mom, her upcoming nuptials to reality-star-turned-wrestler David Otunga, and much more in her latest interview with Michigan Ave magazine:
BEING A MOM
"It's very beautiful; I'm enjoying it. I've got the sweetest little baby in the world. He just got two new teeth, so he smiles with them now. He pokes them out there, like, "Look at my teeth." I definitely want to have another one. I want to have a little girl, maybe in three or four years from now."
FAMILY FUN
"I love to take photos, and because I love pictures so much [my son David Jr.,1] is used to taking pictures. Even the dogs are; they are ready anytime to take a picture. They know what a camera is, that's how many pictures we take."
THE BIG MOVE
"With the baby growing up, we want him to be around our family," she says. Jennifer and David have been living in Tampa, where David trains. "We feel so secluded. Both David and I are the babies of the family, and we want to be home with our families as well."
THE WEDDING GOWN
"It has three parts to it, so it transforms into three different dresses, and I designed it myself," Jennifer says. "It's crazy; it has its own show. It's a very Jennifer thing to do."
Read More at Michiganavemag.com.