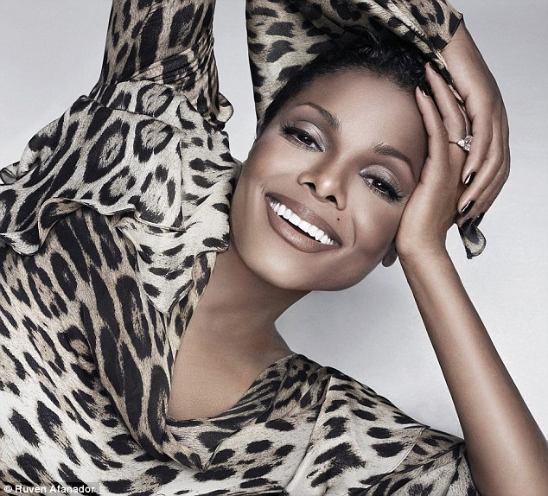 Janet Jackson insists that she is in no rush to start a family just yet.
"Yes, at some point. I'd like to. But my view is that if it's God's plan for me to have children then it's going to happen. I'm not panicking. It would be very, very sweet if I did have children. The icing on the cake. And I like sweet things. But it doesn't feel essential."
In the meantime, The 44-year-old singer says she loves playing the role of  favorite Aunty to her more than 25 nieces and nephews. "I get texts and e-mails all day long from them… Aunty Janet this and Aunty Janet that. I'm the aunt that they come to when they think they're going to get in trouble. You know, 'I just got a tattoo, or a piercing. And my dad saw it last night and he wants to choke me! Can you talk to him, Aunty Janet?' "
This fun aunt may shock you on her ideas on disciplining a child.
"Yes, [my] dad was definitely a disciplinarian," she says. "I've had discipline all my life, but actually, I'm thankful now for it. I don't see discipline as a negative [thing] at all. I see it as a positive."